20th Annual Conference of the Society for Institutional & Organizational Economics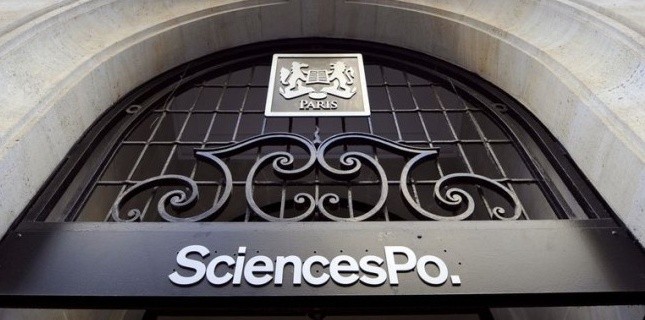 Dates : June 15–17, 2016
Venue: Sciences Po, Paris, France
Keynote speakers

Philippe Aghion
College de France and
London School of Economics
Alberto Alesina
Harvard University and
IGIER, Bocconi University
The Program Committee, chaired by President-Elect Sergei Guriev, invites you to submit your proposal to present a paper at the conference.
Paper proposals are due by January 11, 2016.
Submit your paper proposal online.
Organized Session Proposals
Proposals for organized sessions are also due by January 11, 2016. Earlier communication with the Chair of the Program Committee [email protected] is encouraged to facilitate coordination of sessions. For organized sessions, the proposal should include (1) the name of the author(s), (2) paper titles and abstract, and (3) email contacts for each paper.
The session proposal should also describe the organizing theme for the coordinated session. The person submitting the session will be considered the session organizer (though they may or may not present a paper). If a discussant is desired, that should be included in the description of the proposed session. If papers are completed at the time of the proposal submission, it is advantageous to include them as an attachment with the proposal. If the papers are not yet available, extended abstracts are strongly recommended. The Session Proposal should be sent as a Microsoft Word document named with the name of the person submitting the session. The joint papers should be included as a PDF file named with the name of the presenting author. The package should be sent as an attachment to an email to: [email protected].
Papers included in session proposals should not be submitted as single paper in the online submission system.
For any query about the conference, please write to: [email protected]
Members registration fees are 335 USD (membership fees are detailed here). Non members registration fees are 400 USD.
Program Committee
Chair : Sergei Guriev, Sciences Po, Paris
Members :
David Abrams, University of Pennsylvania
Chongen Bai, Tsinghua University
Daniel Berkowitz, University of Pittsbourg
Lisa Bernstein, University of Chicago
Serguey Braguinsky, Institute for Advanced Studies, Princeton
Ralph de Haas, European Bank for Reconstruction and Development
Quoc-Anh Do, LIEPP, Sciences Po
Ruben Enikolopov, IPEG, Barcelona
Guido Friebel, Goethe University, Frankfurt
Timothy Frye, Columbia University
Roberto Galbiati, LIEPP, Sciences Po
Scott Gehlbach, University Wisconsin at Madison
Andrew Hanssen, Clemson University
Ruixue Jia, University of California at San Diego
Daniel Kelly, University of Notre Dame
Rachel Kranton, Duke University
Bill Megginson, University of Okhlahoma
Marian Moszoro, University of California at Berkeley
Anthony Niblett, University of Toronto
Maria Petrova, IPEG, Barcelona
Eugenio Proto, University of Warwick
Stéphane Saussier, Sorbonne Business School
Brian Silverman, University of Toronto
Alexander Stremitzer, University of California at Los Angeles
Joshua Tucker, New York University
Richard Vanden Bergh, University of Vermont
Nico Voigtländer, University of California at Los Angeles
Ekaterina Zhuravskaya, Paris School of Economics
---
* Before 2015, the name of the Society for Institutional & Organizational Economics was the International Society for the New Institutional Economics (ISNIE)